UPROXX – October 14, 2020 at 08:57AM: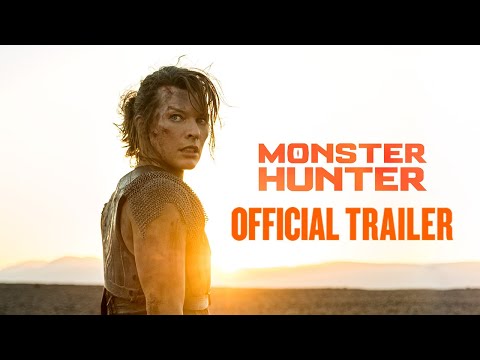 Behind our world, there is another: a world of dangerous and powerful monsters that rule their domain with deadly ferocity. When an unexpected sandstorm transports Captain Artemis (Milla Jovovich) and her unit (TI Harris, Meagan Good, Diego Boneta) to a new world, the soldiers are shocked to discover that this hostile and unknown environment is home to enormous and terrifying monsters immune to their firepower. In their desperate battle for survival, the unit encounters the mysterious Hunter (Tony Jaa), whose unique skills allow him to stay one step ahead of the powerful creatures. As Artemis and Hunter slowly build trust, she discovers that he is part of a team led by the Admiral (Ron Perlman). Facing a danger so great it could threaten to destroy their world, the brave warriors combine their unique abilities to band together for the ultimate showdown.
Based on the global video game series phenomenon MONSTER HUNTER.
After battling zombies for over a decade in six Resident Evil movies, Milla Jovovich (along with director Paul W.S. Anderson) is officially moving onto other beasts, like dragons and other massive creatures who burst out of the desert in Sony's Monster Hunter trailer. The visuals might remind people of Dune sandworms, but that's where the similarities end. And that's alright, considering that Denis Villeneuve's adaptation of Frank Herbert's heady sci-fi epic masterpiece will come to theaters next year, and Monster Hunter (which is based upon Capcom's video game franchise) is geared toward sheer escapism. Jovovich portrays Captain Artemis — interestingly enough, a character who doesn't hail from the video games — and the focus here is on action, one-liners (including a Guardian of the Galaxy joke), and those enormous CGI beasts.