/Film – October 15, 2020 at 10:11AM: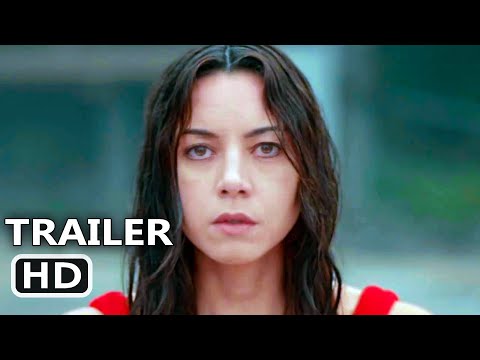 Black Bear is an intriguing and unexpected comedic thriller starring Aubrey Plaza, Christopher Abbott and Sarah Gadon. At a remote lake house in the Adirondack Mountains, a couple entertains an out-of-town guest looking for inspiration in her filmmaking. The group quickly falls into a calculated game of desire, manipulation, and jealousy, unaware of how dangerously intertwined their lives will soon become.
Don't be alarmed if you find yourself wondering halfway through Lawrence Michael Levine's Black Bear just what the hell is going on. Levine intends for his characters to be off-kilter. At least, at first. Influenced by filmmakers like Hong Sang-soo, Levine's sophomore feature is less about following a straight narrative and more about the longtime screenwriter giving himself permission to explore the unconventional. To bask in the beautiful loneliness that inevitably comes with the curse of being a creative. A girl in a bright red bathing suit on a washed out dock alone at sea. Wood paneled walls conflating claustrophobia with feminine wiles. A young vixen slow dancing in the corner, swaying alone, playing at romance. A ravenous bear stirring up trauma wherever he goes. These images are captured by a shy, distant camera that grows more fervent as the movie rolls on, like a wallflower blooming to life and getting swept up in the storm.