/Film – October 17, 2020 at 12:25PM: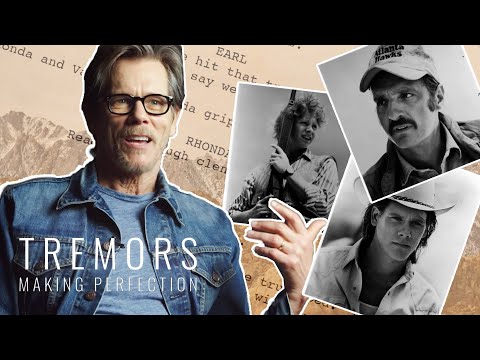 A brand new documentary from Universal Pictures telling the fabulous story of one of the most unique films ever made – Tremors. Hear from Kevin Bacon, Michael Gross, S.S. Wilson, Brent Maddock, Ron Underwood, Alec Gillis and many more on the making of the iconic comedy horror movie.
Watch 'Tremors: Making Perfection'
Tremors celebrates its 30th anniversary this year, and Universal Pictures is kicking up a storm to celebrate the occasion. There's a new direct-to-VOD sequel on the way in the form of Tremors: Shrieker Island and a 30-minute documentary, which the studio made available free to watch online now. The documentary, titled Tremors: Making Perfection, features Valentine McKee himself, Kevin Bacon, looking back on the horror comedy cult classic.