/Film – October 20, 2020 at 03:13PM:
The Flight Attendant is a story of how an entire life can change in one night. A flight attendant (Cuoco) wakes up in the wrong hotel, in the wrong bed, with a dead man – and no idea what happened.
The dark comedic thriller is based on the novel of the same name by New York Times best-selling author Chris Bohjalian. Watch The Flight Attendant Trailer:
Kaley Cuoco has been pegged as the hot comedy girl since The Big Bang Theory became a baffling success, but the actress has forged a solid partnership with HBO Max, with her acclaimed work on the beloved animated series Harley Quinn and now with a darkly comic thriller that is sure to test Cuoco's dramatic chops: The Flight Attendant.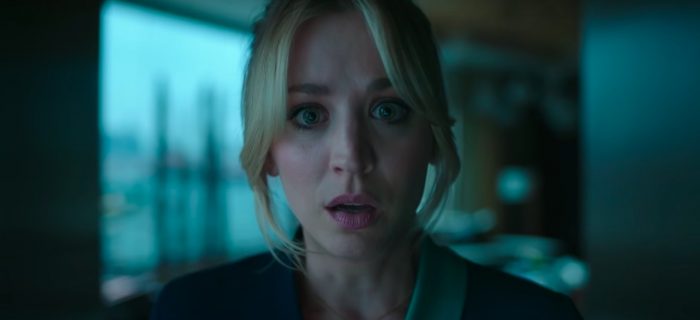 Cuoco stars in The Flight Attendant as a "crazy" and "drunk" flight attendant who is definitely not a murderer, despite the dead body that she wakes up next to after a hotel tryst with a passenger.