UPROXX – November 12, 2020 at 10:30AM: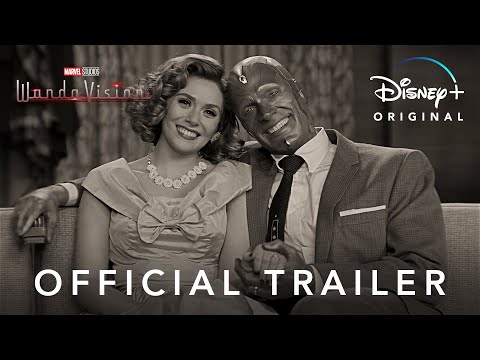 Welcome to 'WandaVision' a blend of classic television and the Marvel Cinematic Universe in which Wanda Maximoff and Vision—two super-powered beings living idealized suburban lives—begin to suspect that everything is not as it seems.
Disney+ revealed on Thursday that 'WandaVision' starring Elizabeth Olsen as Wanda Maximoff/Scarlet Witch and Paul Bettany as Vision, will premiere on January 15.
'WandaVision' is the first new installment in the Marvel Cinematic Universe since Spider-Man: Far From Home in July 2019, as Black Widow and Eternals were delayed until next year, and the first MCU show on Disney's year-old streaming service.
Disney+'s Wild-Looking 'WandaVision' Finally Has A Release Date